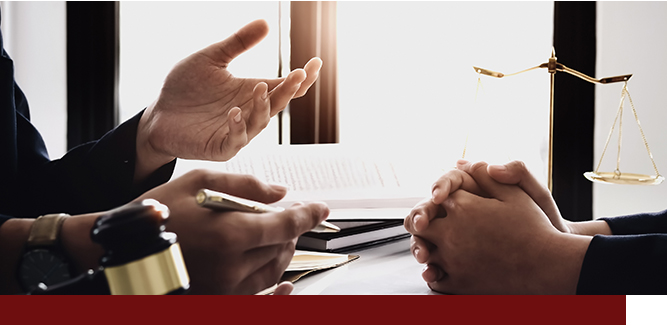 Bankruptcy Attorneys in Worthington, MN
Filing for bankruptcy on your own isn't easy, but luckily you don't have to go through this trying time alone. Behm Law Group, Ltd. can make the bankruptcy process as smooth and stress-free as possible. Bankruptcy attorneys Stephen Behm and Isabelle Lewis-Behm understand the intricacies of filing for chapter 7, chapter 13, and chapter 12 bankruptcies and have practiced law for over 20 years. Their connection to the Worthington, MN local area go much deeper than just Stephen's love of the Worthington's historic railway and historic Union Pacific Railroad depot and delicious Mexican cuisine, however.
Having built a reputation as a skilled bankruptcy attorney through his experience with private law firms, Stephen has had the opportunity to serve as a judge for the Minnesota Mock Trial Program held at the Nobles County Justice Center right in Worthington, MN. The position gave Stephen the privilege to teach local high school students about the legal system and become familiar with the Nobles County Justice Center. As judge for the Mock Trial Program, Stephen also has many opportunities to work with several Worthington area attorneys with whom he still maintains a positive professional relationship. In addition, Stephen and Isabelle enjoy visiting both the Whitney House and Hickory Lodge Bar & Grill when they're in Worthington. Stephen and Isabelle have also enjoyed going to the Windsurfing Regatta and Music Festival held on and around Lake Okabena during the summer.
In order to help Worthington area residents find relief from their financial burdens, Behm Law Group, Ltd. offers free bankruptcy consultations at your convenience in the library Nobles County Justice Center. During the consultation, we'll answer all your questions about chapter 7, chapter 13, or chapter 12 bankruptcy and help you decide which option is the right solution for your unique financial situation.
Contact Our Bankruptcy Attorneys for Help Today
Ultimately, filing for chapter 7, chapter 13 or chapter 12 bankruptcy can not only provide real relief from overwhelming debt and creditors, but can also eliminate confusion and stress. We at the Behm Law Group, Ltd. are here to help make filing for bankruptcy easier so you can get back on the path toward financial success. Contact us today to begin your journey towards debt relief.
Learn More about Bankruptcy Proceedings in the Worthington, MN Area:
United States District Court – District of Minnesota
Nobles County Justice Center
City of Worthington, MN