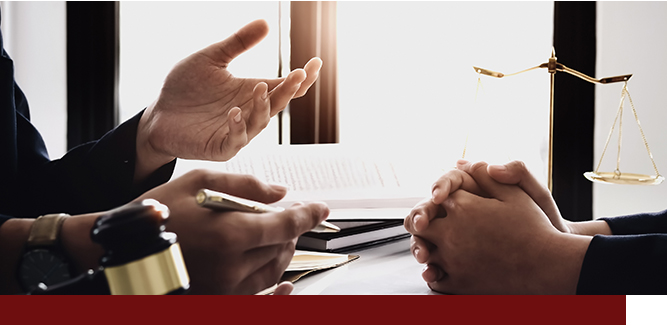 Bankruptcy Attorneys in New Ulm, MN
If you want to file bankruptcy to reclaim your life from overwhelming debt and creditors but don't know how to begin, Behm Law Group, Ltd. can help. We have been filing chapter 13, Chapter 12 and chapter 7 bankruptcies in the New Ulm area for over 17 years. However, the bankruptcy attorneys at Behm Law Group, Ltd., have a personal connection to the New Ulm community as well as a professional one.
For instance, Stephen enjoys attending the Bavarian Blast in July, visiting Schell's Brewery, and exploring the New Ulm Oktoberfest during the fall. While Stephen appreciates the town's deeply German roots, Isabelle is involved in the scrapbooking community and has attended multiple clinics and seminars offered by the New Ulm scrapbooking groups. These annual festivities and community events have allowed Stephen and Isabelle to get to know the residents of the New Ulm community and form a strong connection to the town.
Bolstered by this passion and knowledge of New Ulm, we at Behm Law Group, Ltd. participate in the local community by assisting in what we know best— Chapter 13, Chapter 12 and chapter 7 bankruptcies. Not only do we go the extra mile to assist our clients through the filing process by meeting personally with them, if necessary, in their homes but we also visit the Brown County Recorder's Office to review whether all clients' previous and present mortgages have been properly processed and recorded. This attention to detail has allowed us to remove judgment liens and mortgages, via the bankruptcy lien strip protocol under local bankruptcy rule 3012-1, from property owned by our clients and aided in their financial recovery.
Contact Our Bankruptcy Attorneys in New Ulm, MN Today
When filing for Chapter 7 or Chapter 13, don't hesitate to contact Behm Law Group, Ltd. for help. This tough financial process can be overwhelming, but we're dedicated to our clients like we are dedicated to the New Ulm area. Contact us today to learn more today.
Learn More about Bankruptcy Proceedings in the New Ulm, MN Area:
United States District Court – District of Minnesota
Brown County Courthouse
City of New Ulm, MN