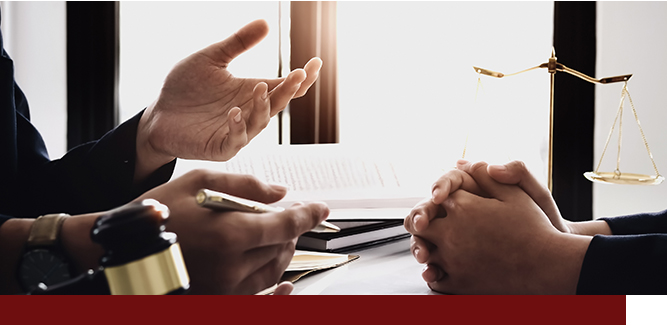 Bankruptcy Attorneys Representing Fairmont, MN
Once you've decided to file for bankruptcy, it is often difficult to know where to begin. There's plenty of paperwork to fill out, numbers to crunch, contacts to be made, and a court date to be set. At Behm Law Group, Ltd., we can guide you through every step of the bankruptcy process. Bankruptcy attorneys Stephan and Isabelle Lewis-Behm have been practicing bankruptcy law for 20 years, and their expertise can help you find financial freedom by filing for chapter 7, chapter 13, or chapter 12 bankruptcy.
Having an experienced bankruptcy attorney is essential to navigate the nuances and confusion of bankruptcy law. A bankruptcy attorney will ensure that your interests are taken care of so you don't have to worry about being taken advantage of by the system.
At Behm Law Group, Ltd., we pride ourselves on our attention to detail and our personal connections to the people and communities we serve. Isabelle has had a long-standing connection to Fairmont since she lived and worked there as a judicial law clerk for the Honorable Robert Walker. Stephen's experience in Fairmont comes from the many Fairmont citizens he has assisted in filing for chapter 7, chapter 13, and chapter 12 bankruptcies. Additionally, as a couple, Isabelle and Stephen both enjoy visiting local Fairmont eating establishments— The Bean Town Grill and The Ranch being two of their favorites.
In addition, Stephen and Isabelle have enjoyed various productions at the Fairmont Opera House and they and their children enjoy attending the Martin County Fair ("Minnesota's Other Big Fair") every August. Additionally, Stephen and Isabelle and their children enjoy taking in an occasional movie at the Fairmont Theater. Stephen and Isabelle were disappointed when it closed but were elated when it reopened and they are happy to see it both supported and sustained.
Don't Wait— Find Help from a Professional Bankruptcy Attorney in Fairmont, MN
As an added convenience for residents of the Fairmont, MN area, Behm Law Group, Ltd. has arranged for free bankruptcy consultations at the Martin County Courthouse. If you are considering chapter 7, chapter 13, or chapter 12 bankruptcy, we invite you to meet with us to learn more about your options and how to start the filing process. At Behm Law Group, Ltd., we understand that filing for bankruptcy can be intimidating, but you don't have to go into the process alone. We will work hard to help you get the relief from overwhelming debt and abusive creditor collection practices you need quickly and efficiently. Contact us today to speak with an experienced, compassionate bankruptcy attorney.
Learn More about Bankruptcy Proceedings in the Fairmont, MN Area:
United States District Court – District of Minnesota
Martin County Courthouse
City of Fairmont, MN