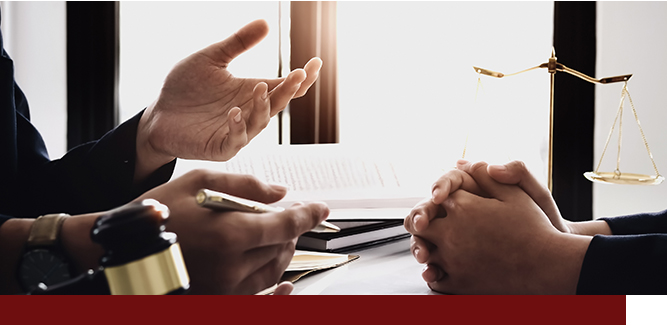 Bankruptcy Attorneys in Owatonna, MN
No one wants to file for bankruptcy, but Behm Law Group, Ltd. can help make this situation easier to bear. Bankruptcy attorneys Stephen Behm and Isabelle Lewis-Behm are skilled in filing chapter 7, chapter 13, and chapter 12 bankruptcies, and they have a wide array of experience ranging from public defense hearings, assistant county attorney work, and Minnesota mock trials as well as practicing at their own bankruptcy law firm for many years. They have dedicated their lives to helping Owatonna, MN area residents get actual relief from overwhelming debt and abusive creditor collection practices.
Stephen and Isabelle's dedication to the Owatonna area stems from their own personal enjoyment of the local atmosphere. Stephen Behm is a proud long-time member of Toastmasters International and has had the privilege to participate in speech contests located in Owatonna. As a previous Owatonna resident, Isabelle Lewis-Behm knew her way around the city long before her passion for porcelain painting allowed her to participate in various painting conventions of the Minnesota chapter of the World Organization of China Painters held in Owatonna.   Also, Stephen is an avid train enthusiast.  The railroad lines for the Canadian Pacific Railroad and the Union Pacific Railroad intersect in Owatonna.  Stephen enjoys going to Owatonna to watch and take pictures of the various trains that roll through town.  
Get Expert Advice on Your Bankruptcy Options
Filing for chapter 7, chapter 13, and chapter 12 bankruptcy in the Owatonna area can be complicated. Residents who file for Chapter 7 bankruptcy relief will have their bankruptcy hearings conducted telephonically.  Those who file for Chapter 13 bankruptcy relief will have their bankruptcy hearings conducted via Zoom.  Whether people file for Chapter 7 or Chapter 13, they can attend their hearings in the comfort of their own homes.  However, filing for bankruptcy can be both scary and intimidating and the bankruptcy hearing is an essential part of the process.  For the successful completion of a bankruptcy case, it is essential that people are adequately prepared for the bankruptcy hearing; it is crucial that the hearing goes well and is conducted without incident.  For these reasons, Stephen and Isabelle prefer and recommend that their clients attend their bankruptcy hearings in person in their offices with them.  
Chapter 7 bankruptcy is also referred to as "straight bankruptcy" or sometimes "liquidation bankruptcy." This is the most common form of bankruptcy and what most people think of when they hear the term "bankruptcy." In Chapter 7 bankruptcy, the court issues a discharge order. The discharge order eliminates pre-bankruptcy contractual obligations to creditors. In other words, your debts are discharged or wiped out. A bankruptcy trustee then collects and sells non-exempt assets, and the proceeds are distributed to creditors. If you are current on your mortgage and car loan payments, bankruptcy exemptions typically protect these assets.
Chapter 13 bankruptcy is also referred to as "debt reorganization bankruptcy" or "debt repayment bankruptcy." In this case, the bankruptcy court is presented with a plan, developed by you with the assistance of your bankruptcy attorney, for the incremental repayment of a portion of your debt. The repayment period is often 3 to 5 years. Monthly payments are made to a bankruptcy trustee. The bankruptcy trustee splits up these payments among your creditors. The repayment plan establishes the amount of each monthly payment. No interest is paid during this period, and creditors are not allowed to demand more than is set forth in the plan. Late fees do not apply, and payments go directly to the principal owed. Once the plan is in place, creditors cannot repossess property or garnish your wages.
Debt Relief and Financial Freedom are Possible
With offices in Mankato, Behm Law Group, Ltd. is more than willing to drive out to Owatonna and meet with you one-on-one for a free bankruptcy consultation. It's easy to get overwhelmed when declaring bankruptcy, but at Behm Law Group, Ltd., we will make sure you find the debt relief and financial freedom you need. Contact us today to get your free consultation.