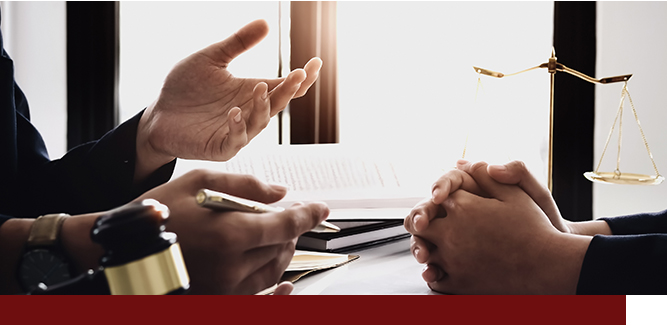 Bankruptcy Attorneys Representing St. Peter, MN
Filing for chapter 7, and chapter 13, or chapter 12 bankruptcy can bring up a lot of confusion and uncertainty, but you don't have figure out the complicated legal system on your own. Behm Law Group, Ltd. has the skills and experience to help you through the process of filing for bankruptcy in St. Peter, MN so that you can get real relief from overwhelming debt and abusive creditors.
Over the last 20 years, Stephen Behm and Isabelle Lewis-Behm have had opportunities to work with people in St. Peter analyzing their financial difficulties and presenting various options to resolve or ameliorate them. Both are enthusiastic about their work as bankruptcy attorneys, and Stephen especially enjoys explaining common misconceptions about bankruptcy to his clients. He has helped hundreds of people file chapter 7, chapter , and chapter 12 bankruptcies. On multiple occasions, Stephen has also assisted other St. Peter area attorneys, with whom he still collaborates on cases and refers clients.
Beyond their business in St. Peter as bankruptcy attorneys, Stephen and Isabelle love the city's atmosphere and community events. They and their children are fans of Gustavus Adolphus athletics and especially enjoy attending Golden Gustie football and hockey games. Throughout the years, they have enjoyed seeing Gustie Athletics develop and move forward with much improved facilities such as Lloyd Hollingsworth Field in 2007. In addition, the Behm family often visits one of the many delectable eating establishments in the area such as the Whisky River Restaurant, where they especially enjoy the Sunday brunch buffet, or Patrick's. In short, Stephen and Isabelle are proud supporters of the St. Peter community.
Contact our Professional Bankruptcy Attorneys in St. Peter, MN Today
If you are considering filing for chapter 7, chapter 13 or chapter 12 bankruptcy in the St. Peter, MN area, Behm Law Group, Ltd. will assist you in weighing your options and filing your bankruptcy case. With our help, you can stop stressing about creditors, take control of your financial future, and get back to living your life without the burden of overwhelming debt.
Learn More about Bankruptcy Proceedings in the St. Peter Minnesota Area:
United States District Court – District of Minnesota
Nicollet County Courthouse
City of St. Peter, MN