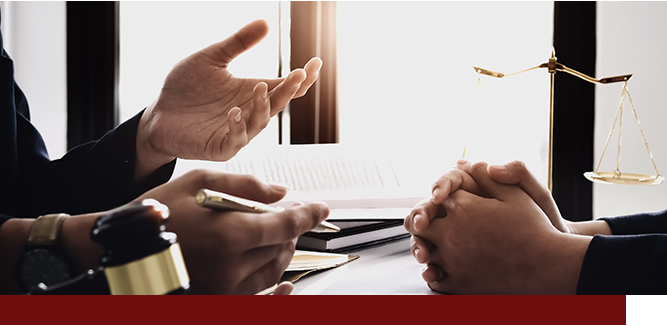 MN Bankruptcy Lawyer Stephen Behm:
Consumer Bankruptcy Attorney
A leader in Bankruptcy Law, Stephen uses his extensive experience, knowledge, and skill to seamlessly guide his clients through the bankruptcy process with as little disruption to their lives as possible and to obtain the best results for his clients who have had to file a chapter 7, 12, or 13 bankruptcy.
Stephen Behm limits his practice to only bankruptcy matters. Stephen is a Consumer Bankruptcy Specialist certified by the American Board of Certification (a nonprofit organization sponsored by the American Bankruptcy Institute and Commercial Law League of America) and he is accredited by both the American Bar Association and the Minnesota State Board of Legal Certification. Stephen is the only consumer bankruptcy law specialist in Southern Minnesota. In addition, Stephen is a graduate of Max Gardner's Bankruptcy Boot Camp, an intensive and exclusive school for experienced bankruptcy practitioners who are trained not only to fight creditor abuses such as fraudulent mortgage foreclosures and abusive collection practices but also to remedy creditor mortgage fraud by converting mortgage debt into unsecured debt through wiping out bogus fees and improperly assessed interest charges.
Your Personal Bankruptcy Attorney
Born in Bemidji, Minnesota, Stephen graduated from Saint John's University in 1990 with a Bachelor of Arts degree in English and a minor in Economics. Stephen earned his Juris Doctor from the University of North Dakota, School of Law in 1995. In 1996, Stephen was admitted to the Minnesota Courts and to the United States District Court, District of Minnesota. He was admitted to the North Dakota Courts in 1997; and, in 1998, to United States District Court, District of North Dakota. Stephen is a member of the Sixth District Bar Association and the Minnesota State Bar Association and the Bankruptcy Section of the Minnesota State Bar Association. Stephen also was on the Board of Directors for the Mankato Area Partners for Affordable Housing and served on the Finance Council for Saints Peter and Paul Catholic Church. In addition, Stephen has served as a budget mentor/coach for New Focus Budgeting Group, an interfaith group of professionals who assist people with budgeting and financial problems outside of the bankruptcy process. Stephen is also a member of the National Association of Consumer Bankruptcy Attorneys (NACBA), the American Bankruptcy Institute (ABI), and the National Association of Chapter Thirteen Trustees (NACTT).  Stephen was a mentor with the YMCA Big Brother/Big Sister Program from 1999 to 2016. Stephen and his wife, Isabelle, have three children, and in his spare time, he enjoys attending Minnesota State University – Mankato hockey and football games, reading, running, playing hockey,  and especially spending time with his family.
If you are at the end of your financial rope, want to take control of your financial future, and need a fresh start, trust Stephen Behm to help you with your bankruptcy. Remember, peace of mind is just a phone call away; it will get better. You have the ability to take control of your situation and take the first step towards true and permanent financial rehabilitation.