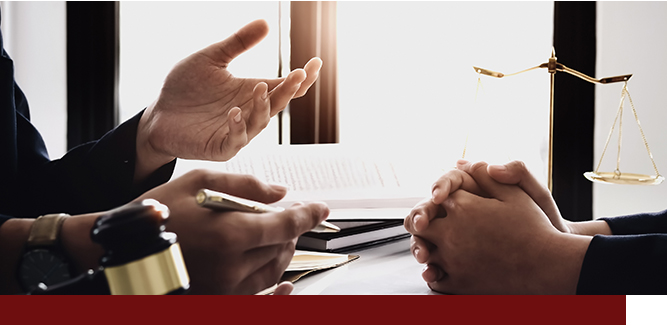 Bankruptcy Attorneys in Marshall, MN
Filing chapter 7, chapter 13, or chapter 12 bankruptcy can be intimidating and cause for a lot of confusion, so reach out for the help you need to succeed and start your financial life over. For 20 years, Behm Law Group, Ltd. has been helping Marshall, MN residents find relief from overwhelming debt and abusive creditor collection practices. In this time, Behm Law Group, Ltd. has steadily built a professional reputation for providing excellent service and valuable expertise when handing chapter 7, chapter 13 and chapter 12 bankruptcies.
Bankruptcy attorneys Stephen and Isabelle have in-depth experience working with bankruptcy law. Stephen practiced as a part-time public defender with the Fifth Judicial District Public Defender's Office as well as with several law firms that focused on bankruptcy law while Isabelle served as Assistant County Attorney with the Blue Earth County Attorney's Office for three years. All told, Behm Law Group, Ltd. has helped file bankruptcy for many people in the Marshall, MN area.
Stephen and Isabelle have also enjoyed spending time in Marshall, MN. As an avid railroad fan, Stephen has enjoyed watching and photographing trains that come through town on the main line for the Burlington Northern Santa Fe Railroad (BNSF) between Minneapolis and Sioux City, Iowa and Omaha, Nebraska. In addition, Stephen and Isabelle have attended hockey games for their children at the Lockwood Motors Ice Arena and they are very much looking forward to attending hockey games and trade shows at the new Southwest Minnesota Amateur Sports Center/Red Baron Arena when it opens. Stephen and Isabelle have also enjoyed spending time at Brau Bros. and picking apples with their children at the Holmberg Apple Orchard.
At the Behm Law Group, Ltd., we are dedicated to helping our clients find the right solution to getting out of debt. We offer free bankruptcy consultations for those who are struggling with bankruptcy and have questions regarding the filing process. These meetings can be held at the Lyon County Courthouse or on the Southwest Minnesota State University campus or even in your home depending on your preference.
When filing for chapter 7, chapter 13, or chapter 12 bankruptcy, you'll want a professional by your side. Behm Law Group, Ltd. has the experience, knowledge, and resources to ensure your filing is done correctly and that no questions are left unanswered. Our bankruptcy attorneys will ensure your interests are taken care of and help to ensure the best outcome possible. Filing for bankruptcy is tough, but you don't have to do it alone. Call Behm Law Group today!
Learn More about Bankruptcy Proceedings in Marshall, MN:
United States District Court – District of Minnesota
Lyon County Courthouse
City of Marshall, MN